Our experienced trainers
When you work with Navanter Knowledge Bites, you work with some of the best trainers in the industry. We work with a select group of trainers who are at the top in their field to bring you the right solution for your needs. Each trainer has their own unique approach, whilst giving the consistency that comes from working closely together over many years.
Neil Shorney
Neil is an engaging trainer, coach, public speaker, and salesperson. He began his career in 1998 at a tech start-up now part of Accenture in a 100% cold-calling role. Selling a negotiation system to major energy users, he made his mark by bringing in numerous high-profile clients, including KLM UK Engineering, and the McLaren and Jordan Formula One teams.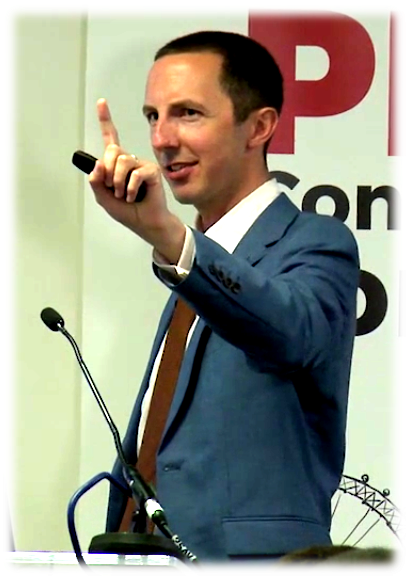 In 2001, Neil joined ESI International, a division of Informa PLC - the world's largest Project Management consultancy, working with major international blue-chips. After 2 highly-successful years as a salesperson, Neil was promoted to Sales Manager, where he built up a successful international sales team. Neil won the prestigious President's Award for his ability to take employees with no sales background, and develop them into senior salespeople, leaders and Sales Directors in the UK, USA, Dubai, Singapore, and China.
Neil divided his time at ESI between leading the sales team, and training some of ESI's most important clients, such as Shell, Novartis, European Central Bank, Motorola, ISO, and Tetra Pak.
Neil has a particular interest in virtual training, with Navanter having been one of the pioneers of virtual training a back in 2012. His specialisms in this area are around learner engagement, knowledge implementation, and modifying the approach of the trainer to create a memorable and interesting event.
In 2011, he founded Navanter, running the business part-time until 2017 when he left ESI to dedicate himself to Navanter full-time. Neil's specialisms include sales, leadership, team-building, and presentation skils.
In his spare time, Neil is an enthusiastic musician, playing the cello, electric cello and bass guitar in a band, although not all at the same time.
Eva Lindner
Eva has 12 years of operational experience in hospitality working in luxury hotels in Germany, France and the United Kingdom. In 2008 moved into the role of Learning and Development Manager at the Mandarin Oriental Hyde Park Hotel with 600 colleagues. It was here that she found her passion for Learning and Development. In 2011, she and her team won the award for the Best Talent Development within the Mandarin Oriental Hotel Group.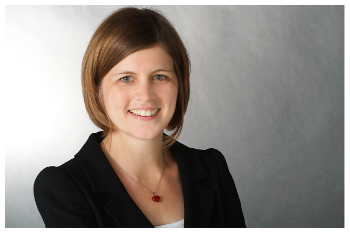 From 2011 until 2013 Eva worked for Intercontinental Hotels Group (IHG) as Quality Training Manager, Europe based in Paris. This role gave her the opportunity to interact as a training consultant to the various hotel brands. She was involved in building relationships with the hotels, delivering bespoke training, coaching hotel training officers and supporting the implementation of a new brand culture for one of the brands.
In 2014 Eva started working as a freelance Learning & Development Associate to training companies and for direct clients within Europe for the hospitality sector but also for other sectors such as Private Hospitals, Postal and International Courier and mid-sized companies who seek to develop their middle-management team.
Eva trains in German, English and French, and specialises in customer service, presentation skills, performance management, and managerial soft skills.
Jem Duducu
Jem's experience as a salesperson and leader are diverse, ranging from cold calling & new business, through negotiation & account management, to budgeting, recruitment, and team management.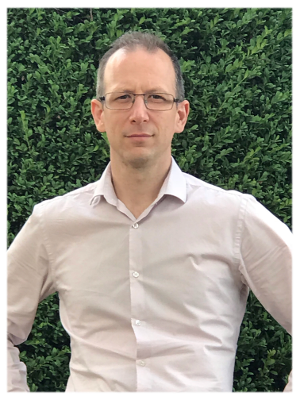 As a training consultant, he has diverse skill sets including SPIN, Challenger, DIPADA, and the full range of skills required by salespeople in the 21st century. To adapt to the changing world of sales, Jem introduced social media for sales and Salesforce CRM systems to Reed Exhibitions, along with training staff to use these valuable sales tools.
Jem's specialities include building and motivating high-performing teams, traning junior staff to become top salespeople, and coaching sales managers on increasing sales effectiveness and dealing with managerial issues.
Away from work, Jem was elected as a local councillor for the London Borough of Hillingdon, and his written numerous history books in an engaging and approachable style, including:
The Busy Person's Guide to British History
The British Empire in 100 Facts
Deus Vult: a Concise History of the Crusades
David Ventura
David is a thought-provoking trainer and speaker, who increases the performance of both senior leaders and team members. At the heart of David's work is the ability to engage individuals in improving the relationship between key customers and the organisation itself.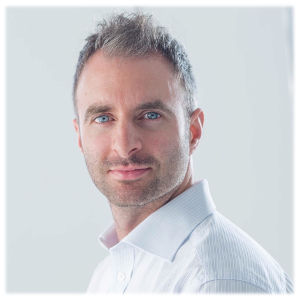 With over 12 years' experience in leadership and commercial positions across sectors including IT & Telecoms and Retail, David has a proven track record in growing existing accounts into key customers, as well as developing new business to bring fresh clients into the business.
David's career began in the entertainment industry, which heavily influences his engaging style of training. He now works as a trainer and coach, and is an active speaker at industry events. His passions are helping organisations to increase revenue, and enabling employees and leaders alike to reach their full potential. David's key principals for customer growth are:
The key to any great 'performance' is integrity and authenticity. The same applies to business.
If 'people buy from people' then rapport and relationship skills are the most powerful skills to master in business.
Sales can often be seen as a downstream result of Service Excellence.
Emma Prunier
Emma has been an independent training consultant, working across a broad range of industries, for 15 years, prior to which she had 10 years' experience managing, coaching and developing sales teams, mainly in the hospitality industry, in companies such as Marriott, Forte, and Accor. She constantly led sales teams to exceed targets through driving team development.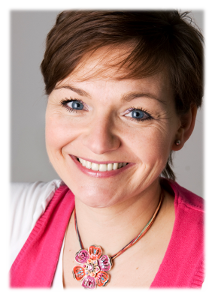 As a trainer, Emma has worked with organisations as diverse as:
Motorola
Tesco
Volkswagen
Virgin Media
Bank of Ireland
and with employees from junior to general manager level.
Emma has an energetic yet down-to-earth approach which engages participants without being intimidating. Her specialist areas include:
Consultative selling
Negotiation skills
Achieving customer service excellence
Get in touch
To help us pick the right trainer for your business, why not get in touch today to discuss your needs?